Got Homework? This free service lets you chat one-on-one with live tutors for help in Math, Science, Social Studies, and English! For students in grades 4-12 and College Freshmen. Live Homework Help® is a registered trademark of Tutor.com.
INSPIRE
When you need reliable, verifiable, quantifiable, accurate information, go where the experts go. INSPIRE offers magazines, books, encyclopedias, and other resources to all Indiana residents. Research current events, science, business, health, notable people, hobbies, and much more & more.
World Book Web
Looking for something? Find it on the World Book Web. Access 27,000+ encyclopedia articles, a dictionary, atlas, citation and time line builders, more than 20,000 photos, illustrations, and maps, individual research accounts, "How to Do Research" guides, a biography Center, hundreds of videos and animations, imaginative learning activities, articles, research tools, and multimedia for every age and grade level, and much more!
Now with easier access from home, please use the following Username and Password: LPLDworld.
Homework Hotline
Rose-Hulman Institute of Technology's Homework Hotline provides free math and science homework help to Indiana students in grades 6-12 from 7 PM to 10 PM. Call toll free at 1-877-ASK-ROSE.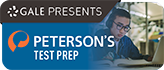 Testing and Education Reference Center (TERC)
Testing & Education Reference Center is a start-to-finish resource with all the information and support materials needed to make informed, confident decisions to shape the rest of your life. Click on the TERC logo when you get to Inspire website, it is in the middle of the page, to get started.